INSIDE ISSUE 18.44  | Nov. 1, 2019
BIG STORY:  S.C. looks at curbing e-cigarettes due to teen use, deaths
NEWS BRIEFS:  Draft of state water use plan expected this month
COMMENTARY, Brack: Dark money pours malice, nastiness into elections
SPOTLIGHT:   Francis Marion University
FEEDBACK:  Reaction to columns on "lynching" and Tom Steyer
MYSTERY PHOTO:  Looks like a sports complex of some sort
S.C. ENCYCLOPEDIA: Edisto River
S.C. looks at curbing e-cigarettes due to teen use, deaths
By Lindsay Street, Statehouse correspondent  | Health experts and the vaping industry appear to agree: It's time to regulate electronic cigarettes. But just when and how regulation happens will be up to state lawmakers, possibly as soon as 2020. 
As the cigarette alternative has grown in popularity, so have concerns that the nicotine product is ensnaring young people in a new lifelong addiction — a trend counteracting years of work curbing tobacco use among teenagers. 
"We have too many young people vaping with the potential consequences (of addiction and health effects)," said tobacco cessation expert K. Michael Cummings, a professor at the Medical University of South Carolina who studies health policies internationally on curbing tobacco use. 
Another concern by many is the safety of such products, which have only been in popular use for the last decade. Recent severe lung illness cases and fatalities linked to vaping have mostly been tied to illicit products containing marijuana compounds, health experts say. As of this week, 1,888 cases with 37 deaths nationwide have been reported in 24 states. Thirty-two cases of vaping-related illnesses have been reported in South Carolina. 
Yet another MUSC tobacco cessation expert, Matthew Carpenter, called the nicotine product "safer — notice I didn't use the word 'safe'" — than combustible cigarettes and a valuable tool for helping smokers kick nicotine. Vape shops in the state and one of the largest e-cigarette makers have touted the product as a way to wean off cigarettes. 
"What I want are policies that not necessarily ban electronic cigarettes but they reduce and restrict anything that would promote uptake among youth," Carpenter said. "I also want electronic cigarettes to be accessible to adults who may quit with them."
In the 2019-2020 session, legislators unanimously toughened  the 2006 Youth Access to Tobacco Prevention Act with House Bill 3420. They defined vaping as a nicotine alternative, prohibited minors from entering retail establishments that sell primarily nicotine products, required schools to prohibit vaping on campus and at school events (even among adults), and strengthened language about internet sales. 
More vaping-related legislation is expected in 2020 with Rep. Beth Bernstein, D-Richland, spearheading several proposals. Bernstein led the charge on toughening the existing law, and she said preventing youth access and regulating the largely unregulated industry are her priorities.  
"We're all on the same page that we want to protect our children," said Bernstein, who serves on the Joint Citizens and Legislative Committee on Children. In 2020, Bernstein is planning a two-pronged attack: more child education about the potential addictive and dangerous habit, and providing regulation to who sell the products and how the products are vetted as not counterfeit. 
In the meantime, there are two other bills related to vaping being pushed by a bevy of lobbyists funded by e-cigarette giant Juul Labs Inc.  One would raise the nicotine product purchase age to 21. The other, commonly referred to as a "preemption ban," would prevent local governments from banning tobacco use.  
Juul expands presence in the state
In an announcement by a state agency in May, Juul claimed it would invest $125 million in a new assembly facility in Lexington County and create 500 new jobs. So far, the plant hasn't materialized. 
Juul is typically sold online or through convenience store establishments. It's marketed as a way for smokers to quit, though it has received national criticism for its uptake among adolescents. 
Bernstein said she first learned about vaping as a problem for youths from her pediatrician talking to her then-eighth-grade daughter in 2018. The brand name mentioned, and known to her daughter, was Juul. 
Five months after the plant announcement, in October, the company announced it would cut 500 jobs  nationwide  as the company grapples with congressional scrutiny of its marketing to minors and its claims as a quit-smoking product, and the entire industry reels amid cases of vaping-related illnesses.
Juul spokesman Ted Kewong issued this statement in response to questions about whether to S.C. plant was still coming:
"We look forward to supporting the creation of high-quality American jobs for a diverse and inclusive workforce drawn from across the Midlands, and will provide updates as they become available."
Meanwhile, the company has seven lobbyists registered in the state, according to S.C. Ethics Commission records. 
Juul declined to comment on specific legislation being pushed in the state. But, according to some lawmakers, those lobbyists are pushing two bills: raising the age of nicotine-product purchases to 21, and preventing local governments from banning the sale or use of nicotine products. 
Raising the age to 21
The first thing Carpenter would like to see is raising the nicotine-product purchase age to 21, which would include combustible and electronic cigarettes. That is an idea that both Juul and many S.C. vape shops agree with. 
"The biggest threat to our industry is youth usage," said Darren Poe, president of SC Vapor , which represents 30 vape shops in the state.
Should the General Assembly pass an act raising the age for nicotine purchases, it would require a state constitutional ballot before voters to be enacted, Bernstein said. 
House Minority Leader Todd Rutherford, D-Richland, sponsored both Juul lobbyist-backed bills.  
"You can't address one without the other," he said. Rutherford once supported legislation that would have banned smoking combustible cigarettes statewide. "I don't want to ban e-cigarettes and I believe that would be wrong, but I do believe we need to regulate the use of people under the age of 21." 
Senate Majority Leader Shane Massey, R-Edgefield, also sponsored the Senate's version of the preemption bill. 
"If you're going to have regulations for vaping or smoking, whether you can buy the product or not, that ought to be a statewide decision," he said. 
The preemption bill, House Bill 3274, passed 69-37 in February but was later held up in the Senate in committee by Charleston Democratic Sen. Marlon Kimpson. 
"It seems as if it will be nearly impossible for us to get a bill at the statewide level to ban vaping so at the very least we can empower the local and county government to patrol and curb teen smoking and these dangerous products," he said. 
The bill is likely to be revived in the 2020 session. 
Bernstein called the preemption bill a distraction that "has nothing to do with vaping." And while she would like to see the nicotine-purchase age raised, she said legislative efforts are best served on other bills that could "curb abuse now."
Other policies floated in S.C. 
Carpenter identified three other statewide policies to help curb public health issues: licensing sale of the products, restricting flavors that could be enticing to young people, and taxing alternative nicotine products like the state already does with tobacco.
"You need a license to cut someone's hair. Why shouldn't we have a license to sell a tobacco product?" he said. 
SC Vapor's Poe said vape shops encourage such legislation — which could endanger sales at convenience stores for companies like Juul — or going further and stopping all non-tobacco shop sales of the product in the state. 
Flavor restrictions have been among the most contentious when it comes to vaping regulation. Lifelong smokers who kicked the habit, like Poe, argue that the flavors help smokers switch from combustibles to vaping. Carpenter said his research has found adults like the flavors as much as young people. 
At first, Bernstein wanted all flavors banned, but now she says she advocates for finding the most youth-enticing and singling those out. 
Juul has already halted sale of its non-tobacco and non-menthol flavored vaping liquids. 
In North Carolina, the state has levied a tax on the nicotine-containing liquid in vaping products, and that's something Bernstein would like to see in South Carolina. Taxes from tobacco products fuel youth prevention initiatives, and the same can be done with a vaping liquid tax, she said. 
Draft of state water use plan expected this month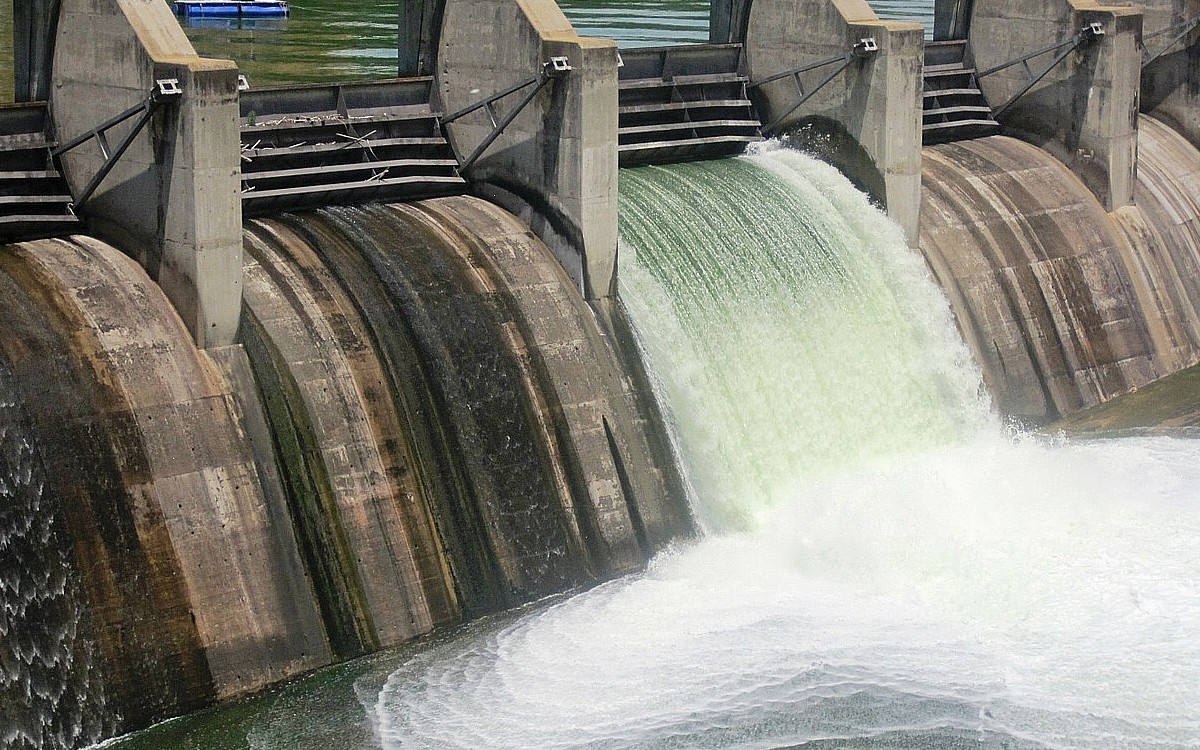 By Lindsay Street, Statehouse correspondent  | South Carolina's drinking water could see new protections as state agencies work to draft the state's water plan, mandated by an act signed by Gov. Henry McMaster May 16.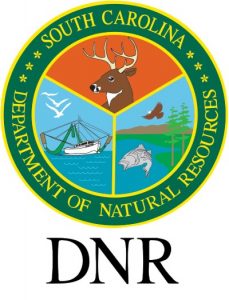 The State Water Plan legislation directed state agencies to protect the state's groundwater and surface water. 
According to the S.C. Department of Natural Resources (DNR), a framework for the plan will be completed this month. 
"There is a good bit of info on surface water assessment and modeling already on our website, but the groundwater assessment and the demand forecasts are not complete yet, so it's hard to say exactly when," DNR public information liaison Kaley Lawrimore told Statehouse Report. 
The State Water Plan is led by DNR in collaboration with S.C. Department of Health and Environmental Control, Clemson University, the U.S. Geological Survey, the U.S. Army Corps of Engineers and a stakeholder advisory group known as the Planning Process Advisory Committee. 
The framework document will be guided by the stakeholder committee groups in eight major river basins in the state, Lawrimore said. Public meetings are expected to begin after this month. See updates here.
In other news: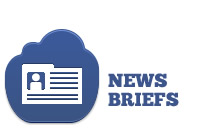 Questions raised on ES&S machines. Nonprofit online journalism group ProPublica released a report this week that looked at how ES&S cornered the electronic voting market — a vendor that supplies South Carolina's new voting machines. The report says that there are security concerns and little competition among ballot-makers. Read it here. 
Related: On Thursday, S.C. Election Commission head Marcia Andino penned an op/ed in The Post and Courier that calls the new machines safe and secure. 
Previous coverage: Longer lines are expected with new machines, and some election experts say they fall short on auditing. 
Lawsuit says it's unconstitutional to suspend drivers' licenses over traffic tickets. The American Civil Liberties Union and the Southern Poverty Law Center have filed a federal lawsuit in Charleston claiming the state unconstitutionally suspends drivers' licenses of people who haven't paid traffic tickets without first determining if they can afford to pay those fines. Read more.
Lawmaker accuses state agency of lacking transparency. State Sen. Dick Harpootlian on Wednesday accused state Commerce Secretary Bobby Hitt of disregarding taxpayers' right to know whether public dollars spent to bring Giti Tire to South Carolina was a good deal. Commerce officials say they have complied with state transparency laws.  Read more.
In related news: S.C. Commerce recently released records to Statehouse Report on incentives offered to plastics companies.
ACA enrollment begins today. Affordable Care Act open enrollment begins Nov. 1 through Dec. 15, and the state could see higher interest in the plans as rates fall and more providers are available. Read more.
Previous coverage: Palmetto Project works to find coverage for S.C. residents in unprecedented ways. 
Previous coverage: Hundreds in S.C. have died without expanded Medicaid, study finds.  
Set clocks back Saturday night. It's that time of year again where South Carolina follows the rest of the nation in ending daylight savings time, so remember to fall back an hour Saturday night (your smart phone will do this for you). A perennial gripe, S.C. lawmakers are set to address beginning in January whether the state should remain in daylight saving time indefinitely. Senate President Harvey Peeler, R-Gaffney, pushed and received the Senate's backing on plan during the session. Now, it will be up to the House decide whether to buck neighbors and go solo on eliminating biannual time changes. The House approved the second of three readings of the bill before the legislature recessed in May.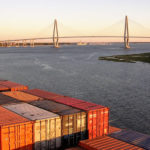 Ports make $63 billion impact.  The S.c. Ports Authority creates 1 in 10 South Carolina jobs and has a $63.4 billion annual economic impact, according to a new impact study.   from the University of South Carolina's Darla Moore School of Business."S.C. Ports Authority has further established itself as one of our state's premier economic drivers," Gov. Henry McMaster said in a statement.  The analysis showed S.C. Ports's operations and associated activities correspond to nearly 225,000 jobs and $12.8 billion in wages and salaries for South Carolinians that would otherwise not exist.  Port operations account for 10% of the state's economy and generate $1.1 billion in tax revenue annually for the state, the study found. "Port operations create high-paying jobs and attract port-dependent businesses to locate or expand throughout the state," said the study's author, research economist Joey Von Nessen of the University of South Carolina.  "South Carolina's success is intrinsically tied to S.C. Ports Authority's continued growth." 
Federal judges say S.C. can't exclude abortion providers. Federal appeals court judges in Virginia have ruled that South Carolina women on Medicaid can continue to seek health care at S.C. Planned Parenthood clinics in Columbia and Charleston. In 2018, Gov. Henry McMaster directed the state's Medicaid agency to exclude abortion providers from Medicaid reimbursements. Read more.
'Hands-free driving' picks up steam in Columbia. South Carolina lawmakers are looking to make the state the 21st to pass a Hands-Free bill that has stricter fines and penalties for driving while talking on a cell phone. According to The State, "Momentum is building at the State House behind the "South Carolina Hands-Free Act," which makes it illegal to use a phone while driving, as lawmakers hear testimony that distracted driving kills scores of South Carolinians every year and pushes up car insurance rates for everyone." Read more.
Green groups to sue over plastic pellets. Environmental groups including the Southern Environmental Law Center and Charleston Waterkeeper are filing a lawsuit against Frontier Logistics for spilling plastic pellets that have washed up on Sullivans Island. Read more. 
Abortion ban to be heard in Senate committee. A full meeting of the S.C. Senate Medical Affairs Committee will discuss an abortion ban that would prevent the procedure after many women know they are pregnant. The meeting is 10 a.m. Nov. 5 in room 105 of the Gressette building on the Statehouse grounds in Columbia. Agenda here. 
Revenue forecasters to meet Nov. 8. The Board of Economic Advisers through the S.C. Revenue and Fiscal Affairs Office will meet 1:30 p.m. Nov. 8 in room 417 of the Dennis building on the Statehouse grounds in Columbia. 
Have a comment?  Send to:

feedback@statehousereport.com
BRACK: Dark money pours malice, nastiness into elections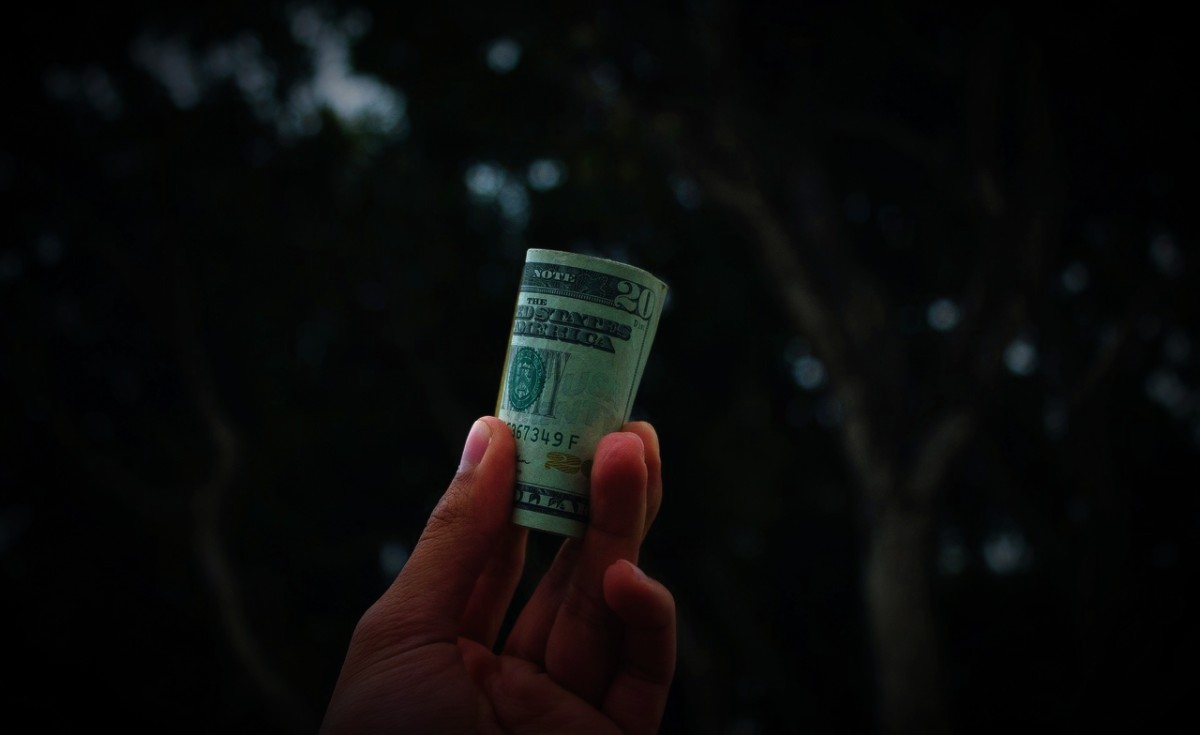 By Andy Brack, editor and publisher   |  State legislators might have a little extra incentive to do something about nameless  groups that pour dark money into elections to affect their outcomes: their own political hides.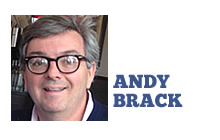 If elections set for Tuesday in the Charleston area are a hint of the political future, state House and Senate candidates in 2020 should get ready to be hammered by nasty direct mail pieces. The way out?  Rein in dark money.  
"Public officials have lost elections in the face of well-funded attacks by organizations known only by some meaningless name made up for the occasion," said Columbia resident Lynn Teague of the League of Women Voters of South Carolina.  "Their motives may have little or nothing to do with the claims that are made in the ad, with the public interest, or with the concerns of the voters reading the ads."
In Charleston, a group that won't disclose its donors has been sending outright smears that target incumbent Mayor John Tecklenburg, now running for a second four-year term.  Here's how silly they are: they accuse him of not "fixing flooding," even though he's the guy who reached out to the world's experts (the Dutch) to start a dialogue to figure out ways to, ahem, fix flooding.  At the same time, the city is pumping millions of dollars into infrastructure projects to get periodic floodwater off streets and property.
Does the truth matter to these nabobs of negativism?  Not one iota. They just want to trick voters into voting for someone else.
To illustrate how this mess filters down — and how it should worry state legislators — look at a city council race on the peninsula. Earlier this year, two challengers and the incumbent agreed to run positive campaigns.  But two groups — or maybe one group using two fake names — weren't having any of that.
The "Committee to Have our Voices Heard" mailed a flyer to get voters to use race to choose a candidate.  Another group, the "Committee for Leadership Integrity," showed a complete lack of integrity with a mailer that was a personal attack.
"This type of politics is the last thing we need right now," candidate Jason Sakrun wrote in the Charleston City Paper.  "I think it's critically important those seeking political office and those in office denounce them. There is no place for them in our political discourse."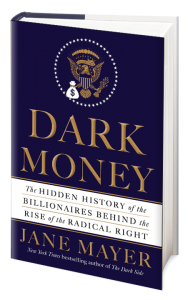 Dirty politics won't go away anytime soon.  They've been around a long time. In the election of 1800 when Vice President Thomas Jefferson was running against President John Adams, things got ugly pretty quickly.  "Adams was labeled a fool, a hypocrite, a criminal, and a tyrant, while Jefferson was branded a weakling, an atheist, a libertine, and a coward," according to Mental Floss.
Today, it's unacceptable to do nothing about the insidious, anonymous dark money infecting our democracy.  South Carolina legislators must stop kicking the can down the road and approve measures that have been introduced for years to get something done.
"Unlike the federal government and 48 other states, South Carolina doesn't even require disclosure of donors to groups that openly admit that their primary purpose is to influence our votes," Teague said.  
The simple fix, she suggested, is to reinstate a state law declared unconstitutionally vague to ensure it refers "specifically to groups that have as their 'major purpose' the nomination, election or defeat of particular candidates."
Such wordsmithing is in a bill by S.C. Rep. Gary Clary, R-Clemson, and reportedly has been passed by a House subcommittee  Another bill by Rep. Mandy Powers Norrell, D-Lancaster, seeks to control nefarious independent expenditures by groups that do more than try to fool voters.  That measure, too, has gone through the subcommittee.  The full House and state Senate need to stop fiddling around and pass both bills to stop unnamed people from trying to impact elections with questionable money.
"Until our laws catch up with the flood of dark money drowning our elections, voters should reject any campaign ad from unknown sources," Teague said.  "If it isn't from an organization that you know and have reason to trust, consider the source – people who don't want you to know what they are doing and why. That can't be good."
Andy Brack's latest book, "We Can Do Better, South Carolina," is now available in paperback and for Kindle via Amazon.  
Francis Marion University
The public spiritedness of our underwriters allows us to bring Statehouse Report to you at no cost.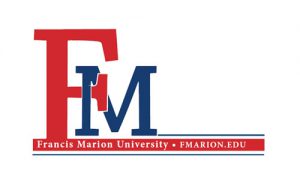 We're happy this week to shine our spotlight on Francis Marion University, a public university located in Florence, S.C. It was founded in 1970 with a mission to provide the people of the Pee Dee, and of South Carolina, with high quality, yet accessible, university education. FMU has stayed true to that mission for nearly 50 years. In any given year, more than 95 percent of the university's students are South Carolinians, and FMU is, by most measures, the most affordable college in the state.
Francis Marion University is, of course, named for Revolutionary War hero, General Francis Marion, who was nicknamed "The Swamp Fox" for his uncanny ability to use terrain, local knowledge and just plain old South Carolina common sense to outfox the British. Today, FMU prides itself on providing a strong liberal arts education for its 4,000 students, while at the same preparing them for careers in a broad range of fields.
The University offers professional schools in health care, education and business, as well as graduate programs in business, education and psychology. FMU's new School of Health Sciences is adding new programs, designed to help deliver critical medical services to the community, on an almost annual basis, so great is the demand by students and the need in our region and state. Recent undergraduate additions to the University as a whole include Health Care Management and Industrial Engineering. The latter, just begin in 2014, is already one of the fastest-growing majors on campus.
The campus is situated on over 400 wooded acres of beautiful foliage and landscaping. A significant campus presence in historic downtown Florence is also developing. FMU's Performing Arts Center is located there along with the Carter Center for Health Sciences, and the FMU Recording Studio, The University recently acquired more downtown property near the Carter Center, which will help support future academic expansions.
FMU has managed to grow while at the same time providing South Carolinians with, as noted, an affordable university education. FMU's total net cost — tuition plus room, board and other fees, less scholarships and grants awarded — is South Carolina's lowest, and by a considerable margin, according to calculations performed by a third party, CollegeFactual.com. FMU has managed this unusual balance of quality and affordability by avoiding capital debt, minding administrative costs carefully, and developing a culture of giving among its many friends and supporters in the Pee Dee and beyond.
Democrats will pay for push for impeachment
To the editor: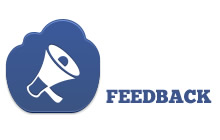 Your latest editorial on President Trump's use of the word "lynching," granted, had it right in labelling it provocative and ill-advised.  But U.S. Sen. Tim Scott also had it right when he stepped away from the word but not the concept of Democrats in the House attempting to "railroad" the President out of town. While I am no fan of President Trump's more egregious stunts and many of his policies, I do believe that U.S. Sen. Lindsey Graham has it mostly right when he questions the wisdom and actions of the House leadership.
The Constitution is silent on how the House should go about impeaching a President – simply granting the House the sole authority to do so. However, precedent means something and should not be ignored for the sake of political expediency.  But that is exactly what Speaker Pelosi and her leadership team are doing. Just because the object of the impeachment inquiry continues to provoke and exasperate does not justify departing from past procedures that have ensured fair and open impeachment processes the last two times the House has sought to impeach a sitting President.  Clearly, up to this point, the process is closed and profoundly unfair – despite the Democrats' faux comparison of what they're doing to that of a Grand Jury.
This approach will backfire and reflect poorly on Speaker (Nancy) Pelosi and her impeachment "team." More importantly, it further degrades the politics of the moment.  Democrats will rue the day when they got in the mud and wallowed with a clearly partisan, unfair process to seek to impeach the President. They are apt to pay for it politically. Not only bad form, but also bad politics.
— Robert Johnson, Summerville
To the editor:
All I can say is typical democrate (sic) support for a liberal that made his money in hedge funds and has done nothing but spew his hatred for our President that has done more good for our country than any president. 
All the Democrats want is for the American people to be in total and complete submission to the government. I have been so shocked at just how deep the corruption in the Democratic Party. Voters have been led to believe we are voting to put people in congress and the White House that will work for our good.  I thank God every day for President Trump and the Democrats being exposed for what they really are. Steyer is a joke.
— Lois Griffin, Pamplico
Send us your thoughts … or rants
We love hearing from our readers and encourage you to share your opinions.  But you've got to provide us with contact information so we can verify your letters. Letters to the editor are published weekly. We reserve the right to edit for length and clarity. Comments are limited to 250 words or less.  Please include your name and contact information.
Looks like some kind of sports complex
Ever seen this place?  Share where you think it is by sending a guess to feedback@statehousereport.com. And don't forget to include your name and the town in which you live.
Our previous Mystery Photo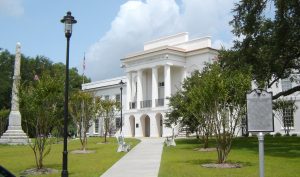 Our Oct. 25 image, "Big white building," was, as many readers guessed, the big white courthouse in Colleton County.  
Congratulations to the following alert readers: Dale Rhodes of Richmond, Va.; George Graf of Palmyra, Va.; Tray Hunter of Bluffton; Steve Willis of Lancaster; Barry Wingard and Jacie Godfrey, both of Florence; Don Clark and Bill Segars, both of Hartsville; Frank Bouknight of Summerville; Vic Carpenter of Lugoff; Philip Cromer of Beaufort; Henry Eldridge of Tega Cay; James Gainey of Conway; and Val Valenta of Columbia; 
Segars said the big, white building was very recognizable:  "It was finished as Colleton County's Courthouse in 1822 by its builder William N. Thompson in Walterboro from plans started by William Jay in 1819 and completed by Robert Mills in 1820, upon Mills return to South Carolina.   Even though it has had many additions and renovations completed on it, the building still holds many of Mills' trademark design features such as fireproof brick construction covered with stucco and a Greek Revival style of appearance. It was listed in the National Register on May 14, 1971.
Graf added this context: "The design of the courthouse is attributed to the architect Robert Mills.  Robert Mills (1781-1855), a South Carolina architect known for designing both the first Washington Monument, located in Baltimore, Maryland, as well as the better known monument to the first president in the nation's capital, Washington, D.C.   He is sometimes said to be the first native-born American to be professionally trained as an architect."
Valenta added info from the historical marker outside the building: "Its historical significance is derived from the fact that the first public meeting on nullification was held here in June 1828. At this meeting, Robert Barnwell Rhett delivered his militant Walterboro address urging Governor John Taylor to call an immediate session of the state legislature for the purpose of openly resisting tariff laws. In late October 1828, James Hamilton, Jr. organized a second meeting here and proclaimed the necessity of 'nullification by the state…of the unauthorized act.'"
Send us a mystery:

  If you have a photo that you believe will stump readers, send it along (but make sure to tell us what it is because it may stump us too!)  Send to:

feedback@statehousereport.com

and mark it as a photo submission.  Thanks.
Edisto River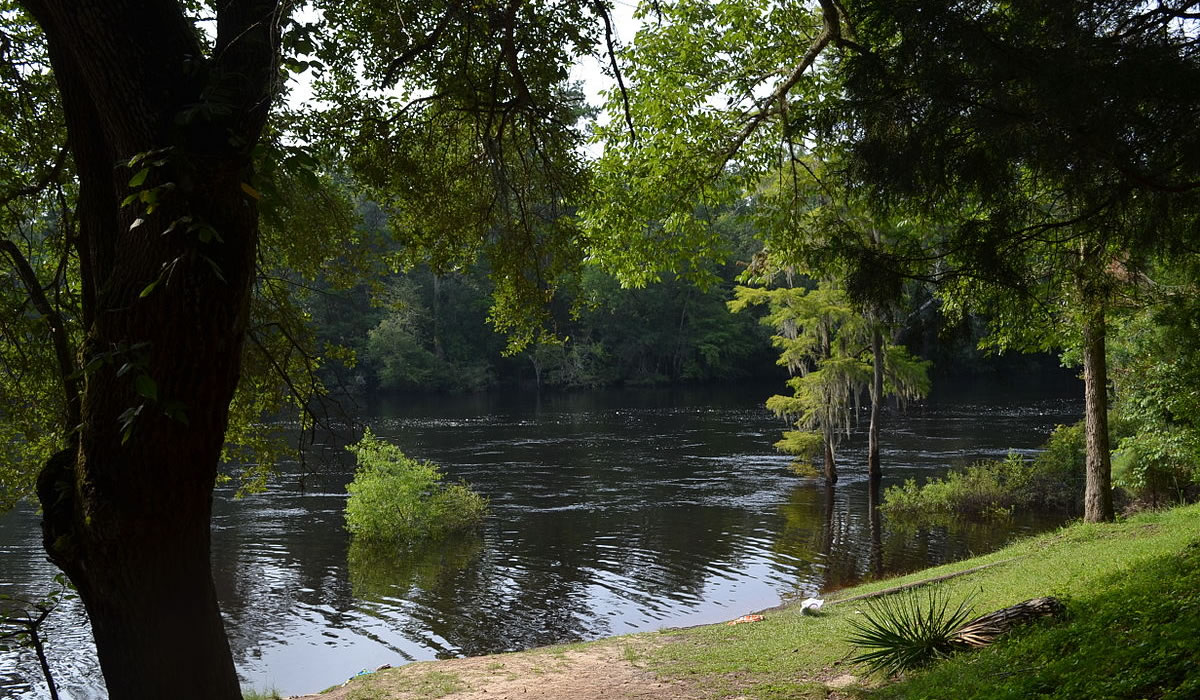 S.C. Encyclopedia  |  Rising in the coastal plain, the Edisto is one of the longest free-flowing black-water rivers in North America. The river takes its characteristic hue from the tannic acid created by the decomposition of leaves and branches. The Edisto River is formed by the joining of its north and south forks on the border of Orangeburg and Bamberg Counties and, along its course, provides the natural boundary between Dorchester and Colleton Counties. It divides into two tidewater estuarial channels, forming Edisto Island, before meeting the Atlantic Ocean in St. Helena Sound. The river flows for about 250 unobstructed river miles from its headwaters to the ocean. The Edisto is part of the ACE Basin, a coastal river system that includes the Ashepoo and the Combahee and drains about twenty percent of the state.
Pottery recovered near the Edisto suggests that Native Americans lived by the river over three thousand years ago. When Europeans and Africans first entered the area, they found that it was home to the Kussos, a Native American tribe. The Kussos were joined by a splinter group of Natchez Indians in the early 1700s, and the two formed a single tribe that would eventually take the name Edisto after the river that flowed through their territory. Descendants of both the Kusso-Natchez Indians and African slaves still call the area of the Edisto River Basin their home.
By the late eighteenth century, rice plantations in tidally affected reaches of the Edisto began implementing tidewater rice culture. Thousands of slaves labored to clear fields and build dams, sluices, and gates. The lengthy Edisto was also used to transport upland cotton and timber to the coast in the antebellum years before the railroads superseded rivers as avenues of commerce.
The Edisto River flows through sparsely populated and generally undeveloped forest and cypress-tupelo swamps, and has been nationally recognized for its scenic beauty and ecological value. The unique character of the river has been preserved through ongoing conservation efforts.
— Excerpted from an entry by Robert Stevens.   This entry may not have been updated since 2006.  To read more about this or 2,000 other entries about South Carolina, check out The South Carolina Encyclopedia, published in 2006 by USC Press. (Information used by permission.)
Statehouse Report, founded in 2001 as a weekly legislative forecast that informs readers about what is going to happen in South Carolina politics and policy, is provided to you at no charge every Friday.
     

Editor and publisher: 

Andy Brack

, 843.670.3996

     

Statehouse correspondent:

Lindsay Street
Buy the book
Now you can get a copy of editor and publisher Andy Brack's We Can Do Better, South Carolina!  ($14.99) as a paperback or as a Kindle book ($7.99). . The book of essays offers incisive commentaries by editor and publisher Andy Brack on the American South, the common good, vexing problems for the Palmetto State and interesting South Carolina leaders.
More
Mailing address: Send inquiries by mail to: P.O. Box 22261, Charleston, SC 29407

Subscriptions are free:

Click to subscribe

.

We hope you'll keep receiving the great news and information from

Statehouse Repor

t, but if you need to unsubscribe, go to the bottom of the weekly email issue and follow the instructions.
 

© 2019, Statehouse Report, a publication of City Paper Publishing, LLC.  All rights reserved.

Read our sister publications: 

Charleston City Paper

(every Wednesday) |

Charleston Currents

(every Monday)